Two Days of Long-Life Practices Honoring H.E. Garchen Rinpoche Led by Khenpo Samdup Rinpoche
December 29, 2018
-
December 30, 2018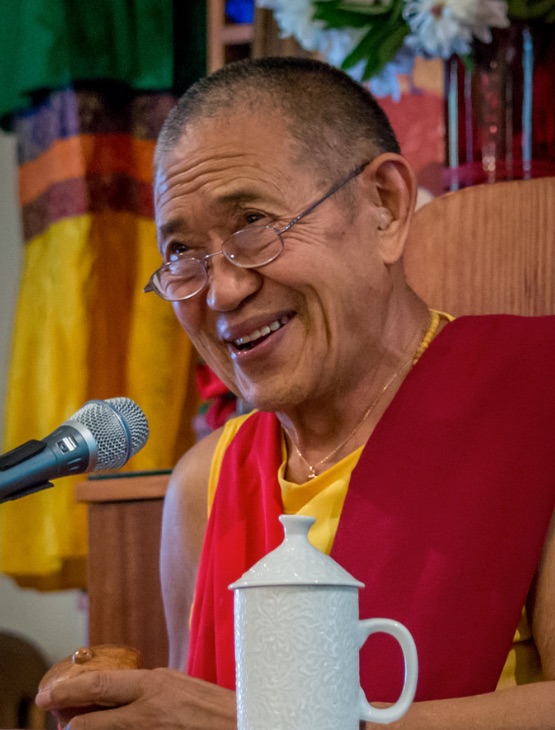 Please join Khenpo Samdup Rinpoche Saturday December 29th & Sunday December 30th, for two days of auspicious long-life practices honoring our beloved teacher, H.E. Garchen Rinpoche. To express our heartfelt appreciation, gratitude and love for our center's root teacher, Khenpo Samdup Rinpoche will lead us in White Tara mantra recitation and practice each day.
Our practices will be part of a broader initiative by the international sangha to honor the long-life of our precious, masterful guide on the Buddhist path. This includes Garchen Institute's Long-Life Ceremony the same weekend. Your mantra accumulation totals can be submitted to the Garchen Institute website at https://garchen.net/ 
NOTE: This event will not be streamed. If you are not local please visit Garchen Buddhist Center website for their Winter Teachings including the Long Life Ceremony for Garchen Rinpoche in Arizona.
Please feel free to stop by the center for whatever time you have available to share in the White Tara mantra accumulation!
SCHEDULE:
Saturday, December 29th & Sunday, December 30th
10:00 am—Noon White Tara Mantra Recitation & Accumulation
Noon—1:30 pm Lunch at the Center
1:30 pm—3:00 pm White Tara Mantra Recitation & Accumulation continues
3:30 pm—5:00 pm White Tara Mantra Recitation & Accumulation continues