White Sur Offering called Pervading All Purelands (Online Only)
February 13
@
7:30 pm
–
8:30 pm
EST
Location
Online Only

~The time of death can be an opportunity for the realization of great wisdom or taking a happier rebirth ~

• Join us for a White Sur offering lead by senior student and Sangha.
• The White Sur consists of a smoke offering of flour, sweets, dairy products or a special blend of offering substances. This practice can be dedicated for the benefit of people or animals who have died to help them purify karma and take a better rebirth.

Click here to see our complete Virtual Dharma weekly schedule.

Click below to request zoom link.
Text Downloads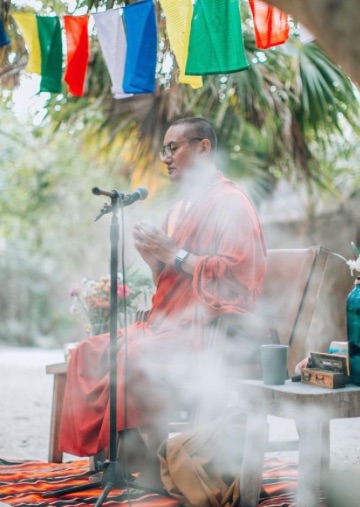 We are only able to offer Dharma programs like this because of your kindness and generosity.
Please know that your donation brings great benefit to the entire Sangha. Thank you!
Location
Online Only