Vajrapani Empowerment & Teachings Weekend Event
July 9, 2022
@
8:00 am
–
10:00 am
EDT
Vajrapani Empowerment & Teachings
with Khenpo Samdup Rinpoche
Saturday, July 9 and Sunday, July 10, 2022

Khenpo will be teaching at our sister center, Garchen Meditation Centre in Canada over the next t‌hr‌ee w‌ee‌ken‌ds. He will be bestowing empowerments, leading pujas, and giving teachings on three very important Bodhisattvas continuing this w‌e‌eke‌nd with Vajrapani. ‌
"Buddhahood is attained because of bodhicitta, which is brought forth out of compassion. Compassion is brought forth out of love."
~ Khenpo Samdup Rinpoche~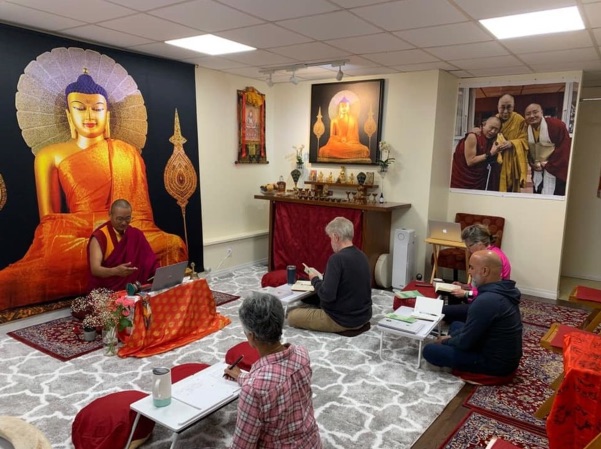 We are only able to offer Dharma programs like this because of your kindness and generosity.
Please know that your donation brings great benefit to
the entire Sangha.
Thank you!
Video Library for Vajrapani Teachings and Practice