Shitro Narak Kong Shak Teaching and Practice
February 18
@
10:00 am
–
12:00 pm
EST
Location
Online Only

Shitro Narak Kong Shak Teaching and Practice
‌‌‌‌‌‌‌‌Sa‌‌‌‌‌‌‌‌tu‌‌‌‌‌‌‌‌r‌d‌‌‌‌‌‌‌a‌y F‌‌e‌b‌‌r‌u‌‌a‌‌r‌‌y 18‌th ‌‌10‌‌am-12‌‌:00‌pm E‌‌S‌T ONLINE ONLY‌

with Khenpo Samdup Rinpoche

(Special Aspiration Prayers and Dedications: ‌‌S‌‌‌‌‌‌u‌‌n‌‌‌‌‌d‌‌a‌‌‌‌‌‌y F‌e‌‌b‌r‌u‌‌a‌‌r‌‌y 19‌th ‌‌‌‌‌‌10‌‌am-12‌‌:00‌pm E‌‌S‌T )


Khenpo will give the instructions on the Shitro Narak Kong Shak. The Narak Kong Shak, Emptying the Lower Realms from their Very Depths, is known as one of the most powerful and important methods or practices of confession and is also a particularly powerful prayer for those who have died or are ill. In addition, Khenpo will be practicing the Vajrasattva text.

H.E. Garchen Rinpoche has referred to this text as most important for purification and confession of impairments for those who have passed away.
Text Downloads
Video Library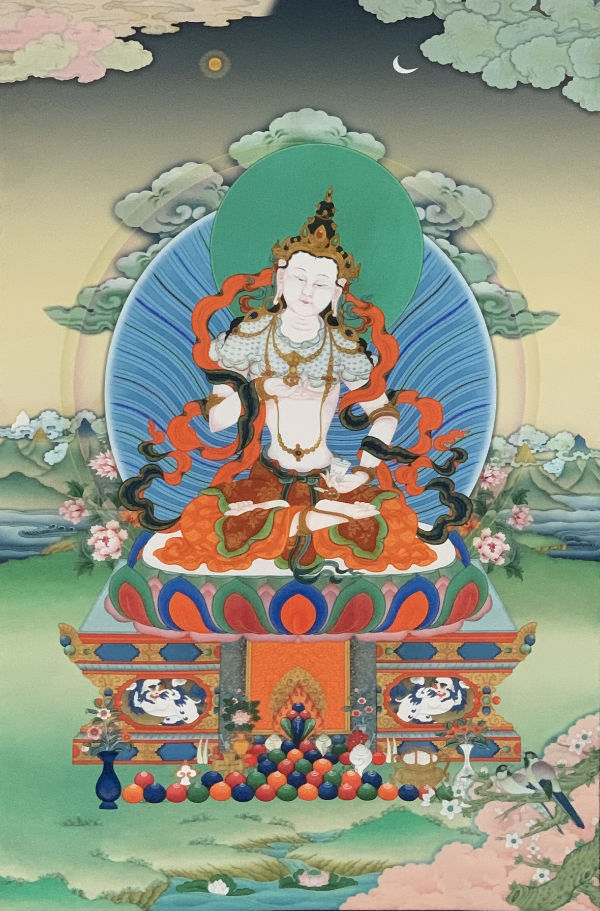 We are only able to offer Dharma programs like this because of your kindness and generosity.
Please know that your donation brings great benefit to the entire Sangha. Thank you!