Dzogchen Bardo Teachings: Ocean of the Single Intention Bardo Prayer
March 19
@
10:00 am
–
12:00 pm
EDT
Commentary by Khenpo Samdup Rinpoche

‌‌‌‌‌‌‌‌Saturday March 18th and Sund‌‌‌‌‌‌‌a‌y March 19th
10‌‌am-12‌‌:00‌pm EDT ONLINE ONLY‌
Khenpo Samdup Rinpoche will be teaching on the root text of Jigme Lingpa's famous Ocean of the Single Intention Bardo Prayer which covers the four principal intermediate states in their entirety: the natural bardo of life, the bardo of death, the bardo of dharmata and the bardo of becoming.
This prayer was one of the heart practices of H. E. Garchen Rinpoche's Root Guru, Khenchen Münsel.
‌ *‌Da‌i‌l‌‌y P‌ractice will be held on Zoom
S‌at‌urd‌ay & S‌‌un‌‌da‌‌y (EDT) 9‌‌am-9:‌‌40a‌m
AT THE TEMPLE & ONLINE
Click below to request zoom link. *Mandarin & Spanish translation available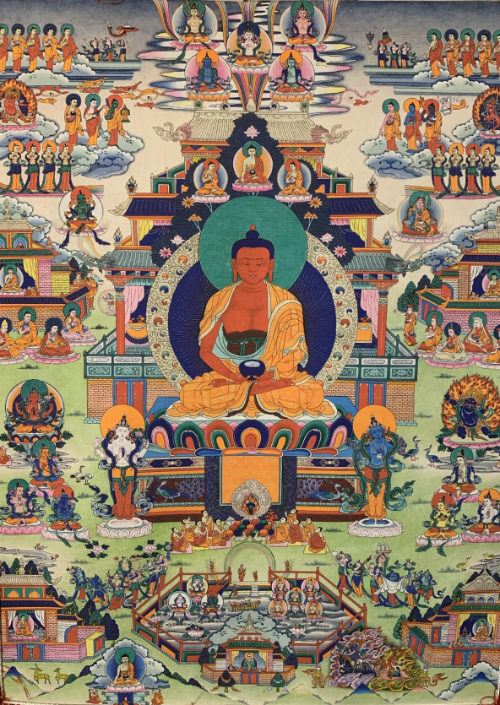 We are only able to offer Dharma programs like this because of your kindness and generosity.
Please know that your donation brings great benefit to the entire Sangha. Thank you!