Chenrezig Practice & White Sur Teachings
February 11
@
10:00 am
–
12:00 pm
EST
Location
Online Only

Chenrezig Practice & White Sur Teachings
‌‌‌‌‌‌‌Sa‌‌‌‌‌‌‌tu‌‌‌‌‌‌‌r‌d‌‌‌‌‌‌a‌y F‌‌eb‌‌ru‌‌a‌r‌‌y 11‌th ‌‌10‌‌am-12‌‌:00‌pm E‌‌S‌T ONLINE ONLY

with Khenpo Samdup Rinpoche

Khenpo Samdup Rinpoche will give instructions on and lead the practice of Chenrezig, the Buddha of Compassion. This practice cultivates wisdom and compassion through visualization, mantra recitation, and meditation.

Also, Khenpo will give teachings on White Sur practice. The White Sur consists of a smoke offering of flour, sweets, dairy products or a special blend of offering substances. This practice can be dedicated for the benefit of people or animals who have died to help them purify karma and take a better rebirth.
Text Downloads
Video Library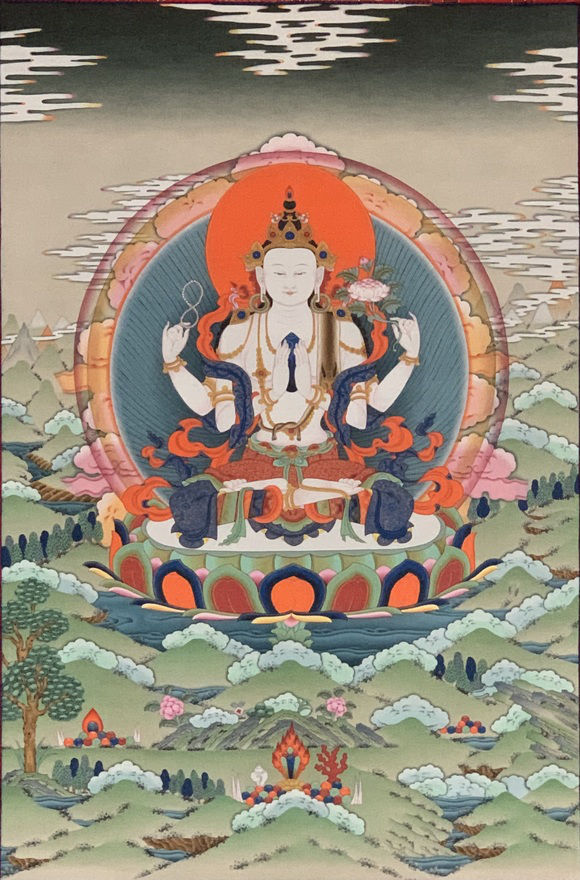 We are only able to offer Dharma programs like this because of your kindness and generosity.
Please know that your donation brings great benefit to the entire Sangha. Thank you!