Shamata, Vipassana and Walking Meditation Retreat with Khenpo Samdup Rinpoche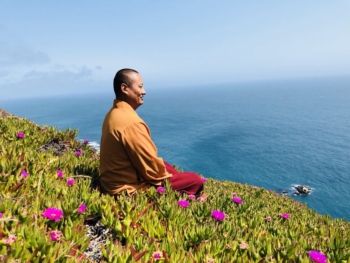 Saturday and Sunday:
10am-12pm
12pm-1:30pm (Lunch, included with registration)
1:30pm-4:30pm
Whether you are starting or deepening your meditation practice, this retreat will offer a casual, environment in which to receive instructions and personally interact with Khenpo Samdup Rinpoche. We will sit in a circle and have the opportunity to immediately practice his instructions for Shamata(single-pointed concentration), Vipassana(insight meditation) and Walking Meditation that takes your practice beyond the cushion.
Retreat Fee: $25 per day $40 for weekend
Students: $12 per day  $20 for weekend
Registration is at the door.
If you are interested in attending the retreat and need any financial assistance, we can accommodate your needs. Contact us at info@gardrolma.org or 513-604-3723 for more information.